Speakers
The Greater Northwest Passenger Rail Summit will bring passenger railroad organizations, advocates and enthusiasts together with local, state and federal elected officials and policymakers, host railroads and rail infrastructure experts to educate, innovate and coordinate for the restoration, expansion and enhancement of passenger rail service across the Greater Northwest.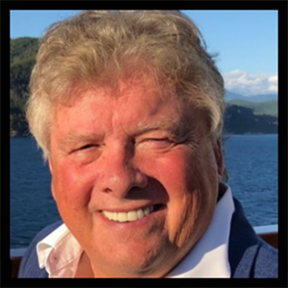 Bruce Agnew
PNWER
Since 2017, Bruce has served as Director of the ACES NW Network based in Seattle and Bellevue, Washington. The Network is dedicated to the acceleration of ACES (Autonomous-Connected-Electric-Shared) technology in Northwest transportation for the movement of people and goods. ACES is co-chaired by Tom Alberg, Co-Founder and managing partner of Madrona Venture Group in Seattle and Bryan Mistele, CEO/Co-Founder of INRIX global technology in Kirkland.
In 2022, Bruce became the director of U.S. Dept. of Transportation-funded Regional Infrastructure Accelerator demonstration program at the Pacific NorthWest Economic Region (PNWER). This new program's initial funding comes from the Build America at U.S. DOT. PNWER is a statutory public/private nonprofit created in 1991 by the U.S. states of Alaska, Idaho, Oregon, Montana, and Washington and the Canadian provinces of Alberta, British Columbia, and Saskatchewan and the territories of the Northwest Territories and the Yukon. PNWER has 16 cross-border working groups for common economic and environmental initiatives. Prior to serving as the PNWER RIA director, Bruce served as the public sector co-chair of the PNWER Transportation Working Group alongside Idaho State Senator Chuck Winder, President Pro Tempore of the Idaho State Senate.

Since 1993, Bruce Agnew led the Northwest Cascadia initiative serving as director of the Cascadia Center of Discovery Institute in Seattle. The Center is a private, non-profit, public policy center engaged in regional and international transportation and technology. In 2003, Cascadia received a 10-year, $9.35 million grant from the Bill & Melinda Gates Foundation to develop and expand regional transportation systems. The grant allowed the Center to host conferences from 2006 to 2013 called Beyond Oil - Transforming Transportation focusing on early regional adopters of electric vehicles and their integration into Intelligent Transportation Systems.
In 2009, Seattle Magazine named Bruce "Road Warrior" in their "Power List" of community leaders for his transportation initiatives ranging from advocacy of a Deep Bore Tunnel for Seattle's Alaska Way Viaduct Replacement to innovative infrastructure financing for Puget Sound projects, passenger rail and ferries. He was awarded the "Smashed Brick" by the Canadian Consul General in 2008 for reducing barriers to cross-border trade and tourism.
On the North American front, Mr. Agnew chaired an advisory committee to the Commission for Environmental Cooperation (CEC) chartered by NAFTA publishing a report, "Destination Sustainability" exploring carbon taxes on trade corridors and serves on the Can Am Border Trade Alliance.
From 1987-93, Mr. Agnew was Chief of Staff for U.S. Representative John Miller from Washington state's First District. Before his congressional service, Bruce was elected to two terms on the Snohomish County Council and served as President of the Puget Sound Regional Council in 1985. Mr. Agnew is a 1973 graduate of Stanford University and received his law degree from the U.C. Berkeley Law School (Boalt Hall) in 1977. He resides with his family in Beaux Arts Village, WA.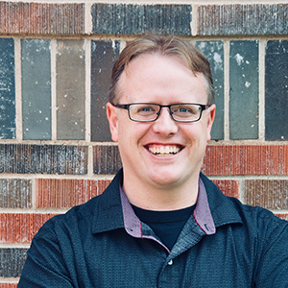 Tyler Amundson
Executive Director, Big Sky Senior Services, Billings, MT
Tyler Amundson is the Executive Director of Big Sky Senior Services in Billings, MT. Big Sky Senior Services provides home-based, low-cost services for Senior Citizens.
Tyler Amundson is an ordained United Methodist Pastor with a history of working closely with non-profits on efforts that engage communities to support vulnerable populations. He served for 10 years as a local church pastor before stepping into non-profit work. "The thing I love about non-profit work is that I get to support all members of our community to establish systems that support independence and health for individuals." Over the past 4 years his passion to build awareness about those who live with dementia has grown from both hearing community stories and from personal experience in his family. "It is an honor honor to work to increase the quality of life of those who have cared for and built our community."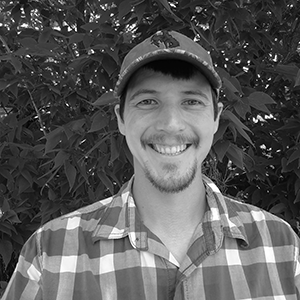 Dan Bilka
President, All Aboard Northwest
Dan Bilka, raised in South Dakota, is an architectural designer by training, a Board Member and former South Dakota Representative of the Rail Passengers Association, Board member of the Colorado Rail Passengers Association, Coordinator with the Greater Northwest Passenger Rail Coalition, and Co-Founder and President of All Aboard Northwest.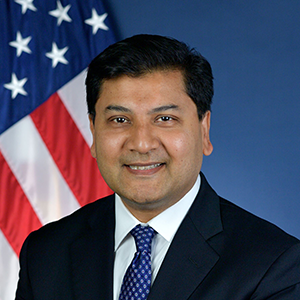 Amit Bose
Administrator, Federal Railroad Administration
Amit Bose was confirmed by the U.S. Senate as Administrator of the Federal Railroad Administration (FRA) on January 12, 2022. He was previously appointed as Deputy Administrator on January 20, 2021.
Immediately prior to joining the Biden-Harris Administration, Amit worked at HNTB, an architectural and engineering firm, where he also served as board chair of the Coalition for the Northeast Corridor and on the New Jersey Restart and Recovery Advisory Council. He also served at the FRA during the Obama-Biden Administration as Deputy Administrator, Chief Counsel, Senior Advisor and Director of Governmental Affairs and the U.S. Department of Transportation (DOT) as Associate General Counsel and Deputy Assistant Secretary for Governmental Affairs. In those positions, he worked on safety, policy, regulatory, and governmental affairs matters, and provided legal counsel, guidance and advice to the Office of the Secretary and DOT's operating administrations. Before joining DOT, Amit also worked for New Jersey Transit, the New Jersey Department of Transportation and as a transportation staffer in the U.S. Congress.
His involvement in many rail and transportation projects prior to joining the Executive Branch includes securing the full funding grant agreement for the Hudson Bergen Light Rail, Newark Light Rail and Congressional authorization for the 50-foot deepening of New York Harbor. In addition, he was in private practice in Georgia, focused on land use, environmental, and municipal law.
Amit has an AB from Columbia College, a MIA from Columbia University's School of International and Public Affairs, and a JD from the University of Georgia.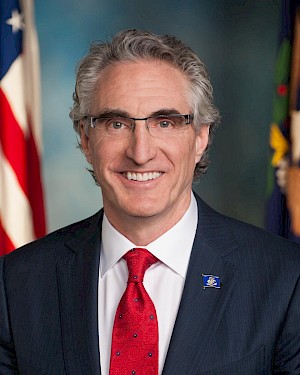 Doug Burgum
Gevernor, North Dakota
Born August 1, 1956, Burgum grew up in Arthur, N.D. He has maintained his commitment and connection to his roots through family farm partnerships, by serving as a member for Arthur Companies, Inc., a diversified agribusiness company founded by his grandparents in 1906, and through a ranching partnership in the Badlands of western North Dakota.
Burgum graduated with a bachelor's degree in university studies from North Dakota State University in 1978. He earned a master's of business administration from the Stanford University Graduate School of Business in 1980.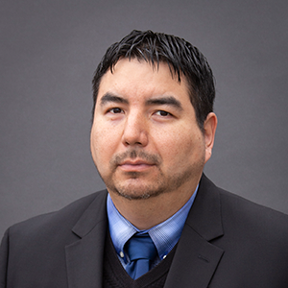 Martin Charlo
CSKT Tribal Council
Martin Charlo was born in St. Ignatius and lived in Arlee where he was homeschooled until the fifth grade. He graduated from Arlee High School and went on to attend the University of Washington where he majored in Political Science and served on Associated Students of the University of Washington Board of Directors. Martin moved home to care for his Father who had a stroke. Martin continued his formal education at Salish Kootenai College. He went on to work various jobs including the Native American Program Director at Travelers Rest State Park. He worked 14 years within CSKT at positions at the Preservation Office, Salish Kootenai Housing Authority, Kicking Horse Job Corps and the Office of Administration Contracts and Grants Office. Most recently he worked as a Reentry Case Manager for the Tribal Defenders office. Martin was elected as the Pablo District Council representative in 2019 and started his term in 2020.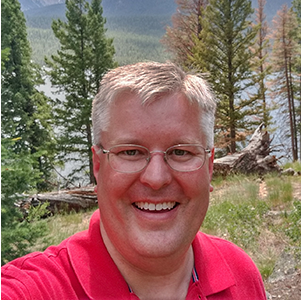 Mike Christensen
Utah Passenger Rail Association
Mike has been employed as the Executive Director of the Utah Rail Passengers Association since its creation in 2018. He holds a Bachelor of Science in Geography from Brigham Young University, a Graduate Certificate in Geographic Information Science from Northwest Missouri State University, an Interdisciplinary Graduate Certificate in Sustainability from the University of Utah, and a Master of City and Metropolitan Planning from the University of Utah. Mike is a member of the American Planning Association, the Congress for the New Urbanism, Strong Towns, the Association of Pedestrian and Bicycle Professionals, and the national Rail Passengers Association. He currently serves on the board of the Utah chapter of the Congress for the New Urbanism, on the board of the Utah Transit Riders Union, and on the board of the national Rail Passengers Association. In September 2021, Mike was appointed to Salt Lake City's Planning Commission.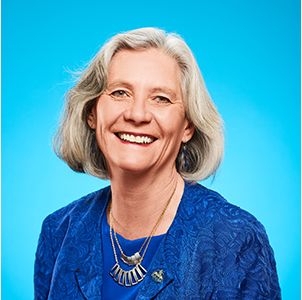 Elaine Clegg
President, Boise City Council
Elaine Clegg has served on the Boise City Council since 2004 and is currently Council President and has focused on land use, transportation and sustainability. In that time the city has adopted a Sustainability/Energy Reduction Plan, roadway design and connectivity measures, a full Comprehensive Plan and is currently rewriting the zoning code. Clegg has led processes to integrate transportation and land use via corridor master plans, extending bicycle, pedestrian and transit networks citywide including an expansion of transit service frequency and hours of service. Elaine's efforts have revitalized the industrial capacity in the city along its freight rail corridor and she has long worked to again use that rail corridor running through the valley for passenger service. Elaine serves as Chair of the Regional Transit Authority Board and Past-Chair of the MPO Board regionally and nationally, is Past President on the Association of Idaho Cities and Vice-Chair of the National League of Cities Transportation and Infrastructure policy committee. Elaine has a B.A. degree from Boise State University. She and her husband have five children and twelve grandchildren.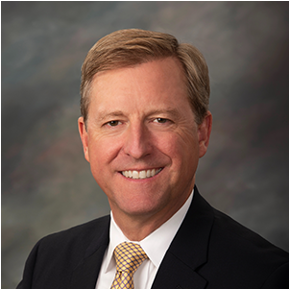 Bill Cole
Mayor, City of Billings
Mayor Bill Cole was born and raised in Bozeman, Montana. Bill graduated from Dartmouth College in Hanover, New Hampshire with a degree in history and received his law degree from Columbia University School of Law in New York City.
Bill and his wife, Anne Remmer Cole, moved to Billings in 1991. Anne is an instructor at Montana State University Billings. Bill and Anne have two grown daughters, Kristen and Katherine.
Bill's legal background is primarily in the areas of real estate, land use, and commercial contracts, but most of his time is now devoted to his mayoral duties. Bill and Anne have been long-time community volunteers. Bill is the former chairman/president of the Billings Chamber of Commerce, City-County Planning Board, Alberta Bair Theater, and Yellowstone Area Bar Association. Bill led the team that developed the Yellowstone Kelly Interpretive Site in Swords Rimrock Park overlooking Billings and is working on other projects to improve access to the beautiful Yellowstone River and majestic Rimrocks.

In his spare time Bill enjoys reading Montana history, collecting antique maps of Montana, hiking, and travel.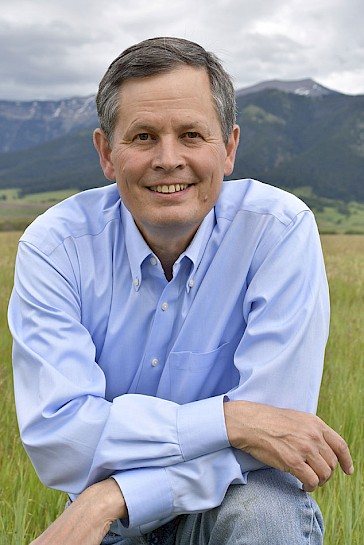 Sen. Steve Daines
U. S. Senator, Montana
Steve is a lifelong sportsman and grew up in Bozeman, Montana. After attending public schools (K-12) in Bozeman, Steve worked his way through college at Montana State University and graduated with a B.S. in Chemical Engineering. He spent thirteen years in a management role for Procter & Gamble, and then returned to Bozeman in 1997 to work in a family construction business.
In 2000, Steve took on the role of VP at RightNow Technologies, a Bozeman-based cloud computing start-up company. The company grew rapidly and became a publicly traded software company with 17 offices around the world, and products in over 30 languages. The company was acquired by Oracle in 2012 and remains one of Montana's largest commercial employers. Steve was elected to serve as Montana's United States Representative in 2012.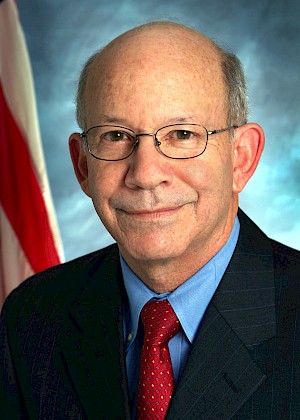 Rep. Peter DeFazio
U. S. Representative, Oregon
Congressman Peter DeFazio is the Chair of the House Transportation & Infrastructure Committee, which has jurisdiction over the Coast Guard, highways and transit, ports and water resources, railroads, aviation, and economic development.
DeFazio previously served as the Ranking Member on the House Natural Resources Committee, where he focused on energy, federal lands, ocean and fisheries, and Native American issues.
DeFazio and his wife, Myrnie Daut, live in Springfield, Oregon.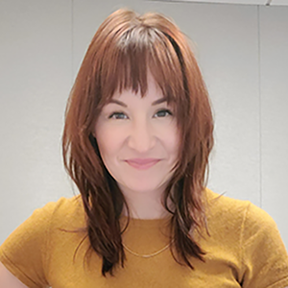 Cat Dobbs
HDR
Cat is Senior Project Manager and federal partnership strategist with HDR's Freight Rail Group focusing exclusively on freight and passenger rail projects. Cat has 15 years' tailored experience problem solving for and implementing rail projects, and offers a background in environmental analysis, planning and regulatory compliance. Cat originally hails from the PNW, and after a long turn in DC, is back on familiar ground in the Portland, OR area. Cat has a undergraduate degree in Communication from University of Portland and a JD, environmental focus, from Willamette University.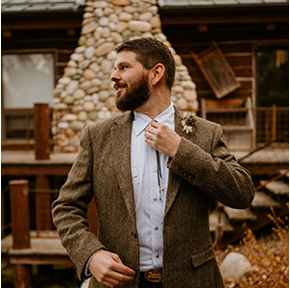 Spencer Dodge
HDR
Spencer Dodge is a Strategic Project Manager with HDR Engineering in Helena, Montana. Prior to this position, he led the Southwest Chief & Front Range Passenger Rail Commission and its subsequent entity, the Front Range Rail District in Colorado. With extensive experience in stakeholder engagement, public involvement, and policy analysis; and a Master's degree in public policy Conflict Resolution, Spencer is adept in navigating complex infrastructure projects with multiple stakeholders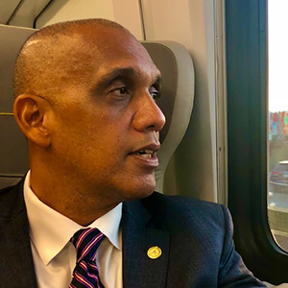 Juan O. Escano Jr.
CEO, Escano & Associates Inc
Juan O. Escano Jr. has been involved in global developments with totals of over $2,000,000,000 for marine ports, airports, large water systems, and transportation in collaboration with US fortune 500 companies. He advised government on environmental, water rights, international trade, and economic development as a consultant for the City of San Francisco and the City of Miami. Since 2002, he has been the current CEO of Escano & Associates Inc. a company specializing in heavy infrastructure development.
Juan O. Escano Jr. has received letters of recommendation from President Obama, the Brazilian Mayor's Association, the California State Senate, the Mayor of Los Angeles, Doris Ward Supervisor of San Francisco, Willy Kennedy Supervisor of San Francisco, Ken Russell Commissioner of Miami, US Homeland Security, and the Salish & Kootenai Tribes. He has received the Presidential Service Award medallion from President Obama and a medallion of honor from Homeland Security.
Juan O. Escano Jr. holds honors as Phi Theda Kappa, graduated summa cum laude, holds multiple masters and he has a Master in Planning from Cambridge University, United Kingdom.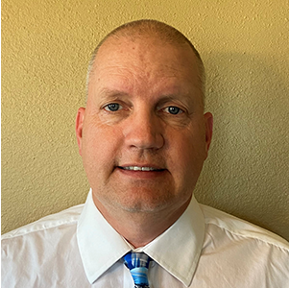 Peter Fletcher
Executive Director, La Crosse Area Planning Committee
Peter Fletcher has over 28 years of planning experience and has worked at the municipal, county and regional level of government. Mr. Fletcher has a Bachelor of Arts degree from the University of Wisconsin-Madison and a Master of Urban Planning degree from the University of Wisconsin-Milwaukee. Mr. Fletcher is currently employed as the Director of the La Crosse Area Planning Committee which serves as the Metropolitan Planning Organization for the La Crosse/La Crescent urbanized area. Mr. Fletcher was previously employed by the Mississippi River Regional Planning Commission and his work focused on public transportation/coordination and planning.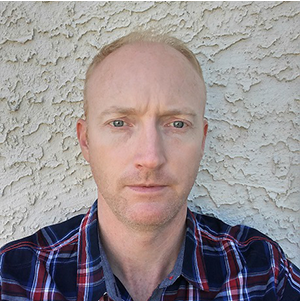 Thomas Freyer
Alberta Regional Rail
Civil/Structural Engineer. Graduated BEng (Hons) University of Exeter 2002, obtained my P.Eng in Alberta 2013, currently employed as a Project Engineer.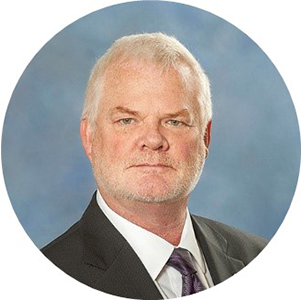 Hal Gard
Jacobs
Having recently completed a nearly 30-year career with the Oregon Department of Transportation (ODOT), Hal joined Jacobs in April of 2020 to lead their transportation design group. The first 20 + years of his professional life was as an archaeologist supporting cultural resource management for State, Federal, and University programs across the United States. Hired as ODOT's first archaeologist, he developed their archaeological compliance program and established one of the first transportation tribal relations programs in the nation. Progressive advancement within ODOT lead to environmental program management of the 3.6 billion-dollar OTIA III bridge replacement program and novel approaches to environmental permitting and compliance, development of regulatory streamlining and programmatic agreements. Environmental justice and sustainability were a key component of this novel approach. Hal's ODOT career culminated with becoming the Administrator of the Rail and Public Transportation Division. Highlights of that tenure are the acquisition of two new Series 8 Talgo trainsets for Oregon's jointly operated passenger rail service with Washington State, overseeing a rail safety program rated as the second best in the nation by the Federal Rail Administration four years in a row, and development of a new 100 million-dollar annual funding program for public transportation within the state of Oregon. Hal was appointed to the first Oregon Governor's Office Environmental Justice Task Force in 2008 and used that experience to focus upon underserved communities during his tenure as administrator of the Rail and Public Transportation Division.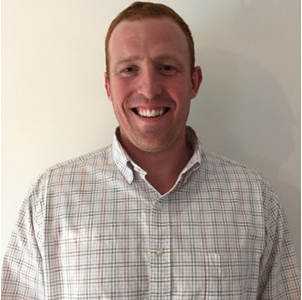 Andy Garland
Director of Communications, Montana Rail Link
The Columbia Group assists clients with complex railroad and infrastructure-related challenges. Much of this work includes government affairs, including tribal relations. The firm's unique public-private perspective is reflected in the diversity of its clients, from railroad holding companies and international engineering and construction firms, to commercial real estate development and a bi-national, public-private partnership.
Prior to co-founding the Columbia Group, Mr. Johnsen was Assistant Vice President at BNSF Railway, and led state and local government affairs teams systemwide for over 15 years. He is credited with strong management skills, and numerous legislative and management wins.
In public service, Mr. Johnsen was a key advisor to former Washington Governor Gary Locke, the US DOT's Volpe Center, and former US Congressman John Miller (WA-1). He holds graduate and undergraduate degrees from Harvard University and the University of Puget Sound. He was twice awarded USDOT's Bronze Medal for Superior Achievement.
Mr. Johnsen's civic leadership includes the North Texas Commission (Chairman of the Board, 2022-23), and he currently serves on the boards of Fort Worth Sister Cities, All Saints Health Foundation, and Amazing Grace Children's Charities.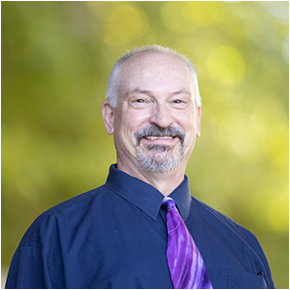 Sen. Chris Gorsek
Oregon State Senate
Senator Chris Gorsek started his work life as a Portland Police Officer. He left the police bureau to return to school eventually earning a PhD in Urban Studies from Portland State University. Senator Gorsek has served as both a Troutdale City Councilor and Oregon State Representative. As an educator he teaches both geography and criminal justice. As a legislator he has served as Vice Chair of House Transportation and now on the Joint Committee on Transportation as well as on the Joint Committee On Ways and Means. He is a lifelong student of and advocate for rail transportation with an extensive knowledge of the history and routes of trains in the Pacific Northwest.
Tim Gould
Sierra Club of Washington
Tim Gould of Seattle works on a variety of transportation topics in his role as Chair of the Transportation & Land Use Committee in the Washington Chapter of Sierra Club. Tim advocates for more transit funding, including for Amtrak Cascades service working in collaboration with the Washington-based Climate Rail Alliance. He is also a long-time member of All Aboard Washington and is enthusiastically promoting mode shift to rail and electrification of railroad corridors as described in the Solutionary Rail plan. He enjoys riding Amtrak especially for vacation travel such as a train-bus trip to Yosemite last summer and returning from Portland with bike after pedaling the STP this summer. Tim holds an M.S. degree in Environmental Engineering and works professionally in air quality research, focusing on mobile sources of air pollutants.
Barry Green is a Rail Passengers Association (RPA) Council Representative representing the members in Montana. He also oversees the RPA membership in Idaho and North Dakota since those states don't presently have a Council Representative. Barry has been a member of RPA, formerly known as the National Association of Railroad Passengers (NARP), since the early 1980's and has been a Regional Director, a Director-At-Large, and now a Council Representative. He is also RPA's NW Division Team Leader for the states of Alaska, Idaho, Montana, Oregon, and Washington.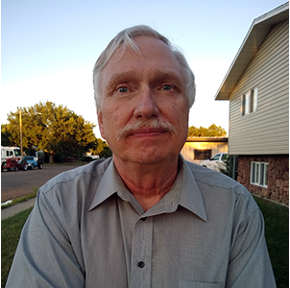 Barry Green
Rail Passengers Association
Barry is a retired Locomotive Engineer from the BNSF Railway having hired on the Burlington Northern Railroad in 1977. While at the railroad he was involved with the railroad's Quality, Safety, and Rules Programs as well as being a Mentor for employees going through the Locomotive Engineer Training Program. Barry was a member of the Brotherhood of Locomotive Engineers and Trainmen – Division 180 in Glendive, MT. Through the years he held the positions of President, Alt. Secretary/Treasurer, and Legislative Representative. For the majority of his career, he worked out of the Glendive, MT terminal.
Barry is originally from Waverly, NY and has made his home in Glendive. He is married with 4 children and 10 grandchildren.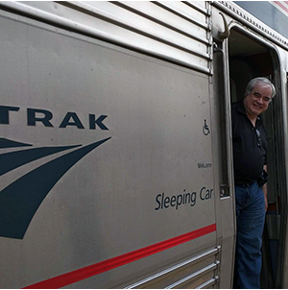 Charles Hamilton
Vice President, All Aboard Northwest
Charlie is co-Executive Director of All Aboard Washington (AAWA), which promotes safe, reliable, frequent, competitive, and convenient passenger rail services that improve the equity, economy, and environment for all Washingtonians. Charlie is also the founder and co-owner of CHCS Consulting, which provides research, organizational development, publicity, marketing, and website services to a diverse national client base of businesses and nonprofit organizations. He holds a Ph. D. in communication from the University of Maryland, and has a certificate in organizational development and training from Georgetown University.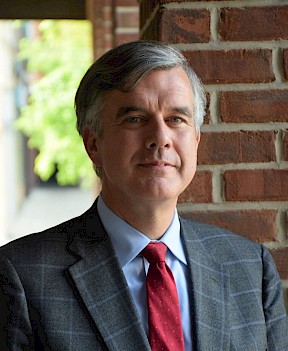 Rick Harnish
Executive Director, High Speed Rail Alliance
Rick Harnish co-founded the High Speed Rail Alliance in 1993 with a passion for revitalizing the region he grew up in, lives in, and loves. A native of the Chicago area, Harnish has been MHSRA's executive director since 2001. His perspective on trains and transportation policy has appeared in Bloomberg, the Wall Street Journal, USA Today, Politico, Governing, the Chicago Tribune, Chicago Magazine, Crain's Chicago and many other publications, in addition to various NPR programs. He has achieved notable successes and progress in MHSRA's three focus areas: advocacy, education, and research.
Harnish's work is informed by his strong commitment to researching and learning from global best practices. He has ridden high-speed trains—often in the context of leading small groups—in Belgium, China, England, France, Germany, Italy, Japan, South Korea, Spain, and Turkey, and he draws on a global network of colleagues with expertise in trains and transportation policy.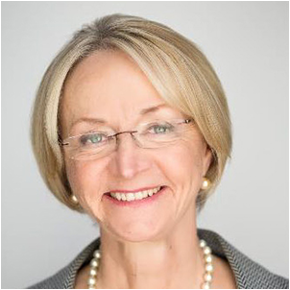 Karen Hedlund
U.S. Surface Transportation Board
Karen J. Hedlund was sworn in on January 3, 2022, as a Member of the Board for a term of office expiring on January 3, 2027, following her confirmation by the United States Senate on December 16, 2021. Karen served in the Obama Administration as Chief Counsel of the Federal Highway Administration from 2009 to 2010, and as Chief Counsel and Deputy Administrator of the Federal Railroad Administration from 2010 to 2014. Since stepping down from that position, Karen has advised governmental authorities and private investors on the development of passenger rail and transportation-oriented development projects. Prior to joining the FRA, Karen had a long career as a legal advisor to governmental agencies and private lenders and investors on the development of a broad range infrastructure projects across the United States, including rail, transit, highways, airports, water and energy facilities. She practiced with leading national law firms in Chicago, Los Angeles and Washington, DC. Karen is a graduate of Harvard University (AB) and Georgetown University Law Center (JD). Karen has two children and two grandchildren in Brooklyn, New York, who love to ski and hike with her near her home in Colorado.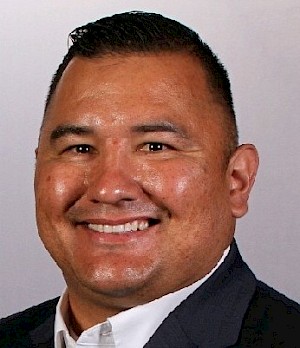 Darrell Hernandez
Oglala Sioux Tribe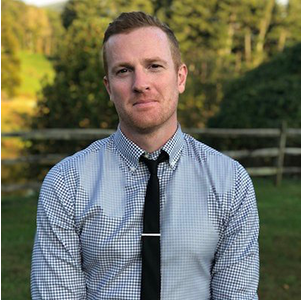 Sean Jeans-Gail
Vice President of Policy + Government Affairs, Rail Passengers Association

Sean Jeans-Gail works as Vice President of Policy + Government Affairs for Rail Passengers Association. He joined the association as Director of Communications.

Jeans-Gail entered the transportation sector as a field director on a ballot measure campaign that successfully closed loopholes in Oregon's land use-laws—laws originally enacted by renowned conservationist Governor Tom McCall. He has worked in the industry for over a decade, directing national grassroots advocacy campaigns and serving as a spokesman for transit and passenger rail. In addition to overseeing federal policy, Jeans-Gail is in charge of Rail Passengers Association's field organizing team, which supports passenger-centric legislation and voter initiatives at the state and municipal level.

Jeans-Gail is a native of Portland, Oregon, and graduated from the University of Oregon. He also served on Capitol Hill as a Congressional Intern.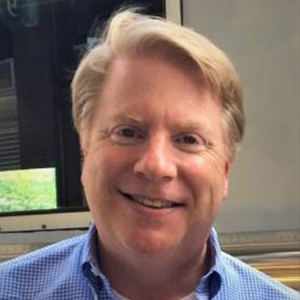 Andrew Johnsen
PNWER
Andrew builds bridges and solves problems between government and industry. He's delivered major legislative, public policy, and management wins throughout his career in both public and private sectors.
For 15 years he led teams of government and public affairs professionals as Assistant Vice President at BNSF Railway, focusing on state legislative, regulatory, and political challenges; and local, regional, and tribal government and public affairs.
Prior to BNSF, Andrew was Executive Policy Advisor to former Governor Gary Locke (D-WA); he managed projects and congressional relations at the US Department of Transportation's national systems engineering lab (the Volpe Center); and served in district and DC leadership roles for former US Congressman John Miller (R-WA).
Andrew holds graduate and undergraduate degrees in Government from Harvard University and the University of Puget Sound, respectively. While at Harvard, his degree curriculum (ALM) centered on public policy development among multiple jurisdictions.
The Columbia Group assists clients with complex railroad and infrastructure-related challenges. Much of this work includes government affairs, including tribal relations. The firm's unique public-private perspective is reflected in the diversity of its clients, from railroad holding companies and international engineering and construction firms, to commercial real estate development and a bi-national, public-private partnership. Prior to co-founding the Columbia Group, Mr. Johnsen was Assistant Vice President at BNSF Railway, and led state and local government affairs teams systemwide for over 15 years. He is credited with strong management skills, and numerous legislative and management wins. In public service, Mr. Johnsen was a key advisor to former Washington Governor Gary Locke, the US DOT's Volpe Center, and former US Congressman John Miller (WA-1). He holds graduate and undergraduate degrees from Harvard University and the University of Puget Sound. He was twice awarded USDOT's Bronze Medal for Superior Achievement. Mr. Johnsen's civic leadership includes the North Texas Commission (Chairman of the Board, 2022-23), and he currently serves on the boards of Fort Worth Sister Cities, All Saints Health Foundation, and Amazing Grace Children's Charities.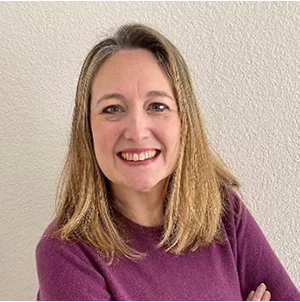 Dava Kaitala
Vice President, National Class 1 Rail, Jacobs Engineering
Dava Kaitala is the Vice President, National Class 1 Rail, at Jacobs Engineering, where she leads a diverse team of experts in railroad engineering, operations, sustainability, and environmental services. She is passionate about all forms of rail, heavy or light, passenger or freight, and she loves using that passion to teach others about the importance of rail to the environment and the economy. Davahas nearly 20 years of experience working with companies on transformational sustainability to reduce environmental impacts and improve surrounding communities. Prior to joining Jacobs, she spent more than 12 years with BNSF Railway, where she worked in a variety of roles in the Engineering, Environmental, and Legal departments.
Dava is a licensed attorney in the State of Texas and holds a Doctor of Jurisprudence (J.D.) degree from the Texas Tech University School of Law. She's also a Camp Fire First Texas Board Member and is a member and speaker for the League of Railway Women and Women in Transportation. When she's not being a steward of the environment, she likes to spend time with her husband, John, their two kids, Addy and Alex, and their rescued cats.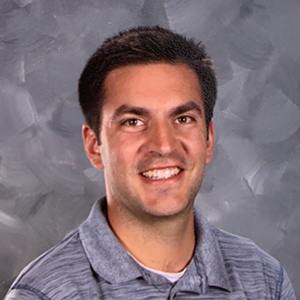 Nate Kavanagh
President, Cut Bank Area Chamber of Commerce
Nate Kavanagh is the President of the Cut Bank Area Chamber of Commerce. Cut Bank is a community on the Hi-Line of Montana serviced by the Empire Builder. Nate is a school counselor and coach in Cut Bank Schools and also owns and operates Rose Petal Floral and Supplies in Cut Bank and Columbia Falls with his wife Ashley. Nate graduated from Carroll College and lived and worked in Helena and Boston before moving back to his hometown of Cut Bank.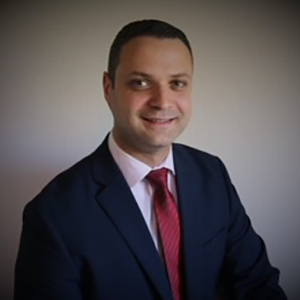 Alex Khalfin
Amtrak
Alex Khalfin currently serves as a Senior Manager of Government Affairs for the National Railroad Passenger Corporation (Amtrak). In this capacity, he is responsible for all aspects of government affairs in the Southwest. Prior to joining Amtrak, Alex served as the Vice President of Public Affairs for the California Apartment Association where he was responsible for managing local public and legislative affairs for Napa, Sonoma, and Marin counties. Alex held various positions within the Governor Arnold Schwarzenegger's administration and has served on multiple local government boards in the Bay Area. He holds a master's degree in government from Johns Hopkins University and a Bachelor of Arts degree in international relations and political science from the University of California, Davis.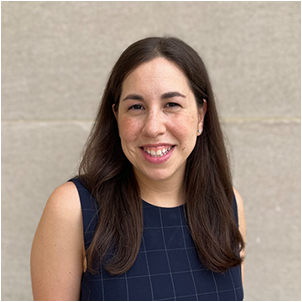 Deb Kobrin
Transportation Industry Analyst, Federal Railroad Administration
Deb Kobrin is a Transportation Industry Analyst at the Federal Railroad Administration in the National Rail Planning Division in the Office of Policy Development. In this role, she guides the development of FRA's discretionary grant programs including the Consolidated Rail Infrastructure Safety Improvements (CRISI), Federal-State Partnership for Intercity Passenger Rail, and Railroad Crossing Elimination Grant programs. Deb has been with FRA for 4 years working on policy and technical assistance and previously served in FRA's Government Affairs office. Prior to joining FRA, Deb served as a Congressional liaison for the Commerce Department and as Professional Staff for the Senate Small Business Committee. Deb has a B.A. in Government and Politics from the University of Maryland and a Master's in Public Policy from George Washington University. Deb and her husband live in Washington, DC.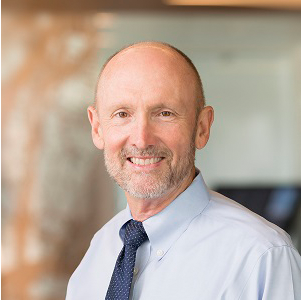 Dr. Breck Lebegue
Washington Physicians for Social Responsibility
Dr Lebegue is a retired USAF public health physician who continues to evaluate injured workers for WA State Department of Labor and Industries. While in college he worked as a switchman in the Hammond Indiana yard for the Erie Lackawanna, until their bankruptcy in 1972. This began his life-long interest in environmental and industrial causes of worker illness and injuries. He is a vocal champion of electrified regional railroads and urban public transit as our best solution to carbon pollution and climate change.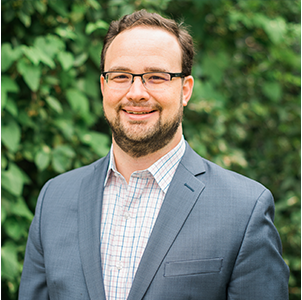 Lyle Leitelt
Community Planner Lead, Federal Railroad Administration
Lyle Leitelt is a Community Planner Lead at the Federal Railroad Administration in the Project Engineering and Transportation Planning Division in the Office of Planning and Policy. In this role, he leads the development and implementation of planning policies, methodologies, technical standards, tools, studies and guidance and provides technical assistance and expert advice on transportation planning for the FRA, states, and other external stakeholders. Lyle has been with FRA for 7 years, working mostly with project sponsors in the Southwestern U.S. Along with his Southwest Portfolio, Lyle has been engaged on FRA's Regional Planning Studies, CONNECT model update, and planning guidance documents. Last year, Lyle spent 9 months in Germany as part of the Robert Bosch Foundation Fellowship Program, where he spent time with different rail organizations learning about railroad service planning and infrastructure development in Germany. Prior to joining FRA, Lyle worked for AECOM for 5 years as a transportation consultant. Lyle has a B.A. in Geography and Political Science from The George Washington University and a M.C.R.P. in City and Regional Planning from the University of North Carolina at Chapel Hill. Lyle and his family reside in Alexandria, Virginia.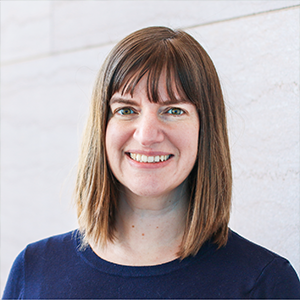 Katie List, AICP
Community Planner, Federal Railroad Administration
Katie List, AICP, is a Community Planner at the Federal Railroad Administration in the Passenger Rail Policy and Oversight Division. In this role, Katie focuses on the operating and financial performance of Amtrak's service lines, particularly Long-Distance routes. Katie has been with FRA for two years; prior to joining FRA, she worked for six years as a public transportation consultant. In 2019, Katie was named one of the top 40 under 40 leaders in transportation demand management by the Association for Commuter Transportation. Katie has a B.A. in Journalism and Mass Communication from Iowa State University and a M.S. in Community and Regional Planning from The University of Texas at Austin.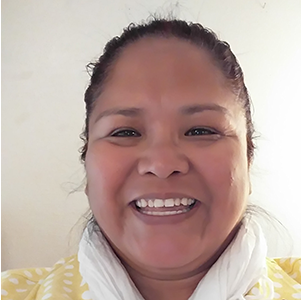 HollyAnna DeCoteau Littlebull
Yakama Nation
HollyAnna DeCoteau Littlebull has worked in the public safety sector for thirty years, serving in various capacities as a medic, structural and wildland firefighter, police officer, and road supervisor. Currently, she is currently the Tribal Traffic Safety Coordinator for the Yakama Nation Department of Natural Resources Engineering Program. HollyAnna's vast experience working in the four "E's of safety"—Engineering, Enforcement, Education, and Emergency Response— gives her a unique perspective on best practices that play a critical role in safety effectiveness and emergency management. She is proficient in implementing and improving safety strategies that include environmental, behavioral, policy, and protocol efforts. She is also an expert in strategic planning, hazard mitigation, emergency preparedness, response, and recovery. HollyAnna has authored and co-authored Washington State laws and tribal codes including, a critically needed child restraint law. On a national level, HollyAnna has formerly served as a Patient Representative for the Food and Drug Administration, Washington State Co-Chair for the Patient Advocate Foundation, and a Tribal Liaison for Patients/ EMT/ Nurses/ Doctors in rural America. HollyAnna currently serves on the Advisory Committee for the Northwest Tribal EpiCenter Collaboration to improve the use of motor vehicle injuries Data Study. Last fall HollyAnna was appointed to the National Academies of Science Engineering Medicine, Transportation Research Board. Recently, selected to be on the board, the Partnership for the National Trails Systems Committee and the Advisory Board for the Center for Safety through Equitable & Transformative Innovation & implementation (SAFETII), A national UTC addressing the USDOT's research priority area of "Promoting Safety", a consortium of partners including Universities of California-Berkley, Illinois at Urbana-Champaign, Washington, Wisconsin-Milwaukee; Morgan State University, and Georgia Institute of Technology. Gateway Technical College and Lac Courte Oreilles Ojibwe College are our community and Tribal Partners.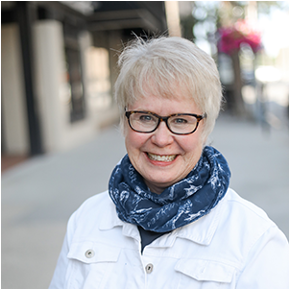 Margie MacDonald
Retired MT State Senator, Billings
Dana Miller
Tribal Councilman, Yakama Nation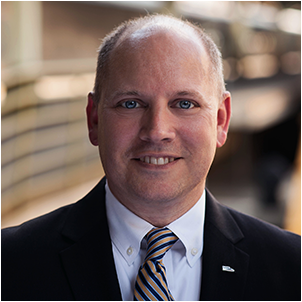 Jim Mathews
President/CEO, Rail Passengers Association
Jim Mathews is President & CEO of the Rail Passengers Association, a nationwide 501c3 nonprofit representing some 40 million American rail travelers, advocates and citizens across the U.S. who are working for better, safer, and more widely available transit and intercity rail choices. In this role, Mathews leads a professional staff with responsibility for strategy-setting, innovation, policy formation, legislative strategy, and business operations.

Mathews serves, or has served, on six U.S. Federal government advisory panels, and has testified or presented briefs before Congressional committees, the Federal Railroad Administration (FRA), and the U.S. Surface Transportation Board. Current appointments include the FRA's Rail Safety Advisory Committee, the Passenger Rail Working Group, and the Hazardous Materials Working Group, as well as a committee advising the Federal Emergency Management Agency (FEMA), working to resolve bottlenecks in the U.S. surface-transportation network that are slowing down the supply of vital medical equipment (masks, respirators, needles, sharps boxes, personal-protective equipment, etc.).

Mathews served for four years on the U.S. Dept. of Transportation's National Advisory Committee on Travel & Tourism Infrastructure, appointed in 2016 by President Obama's DOT Secretary Anthony Foxx and re-appointed during the Trump Administration by DOT Secretary Elaine Chao. Mathews was the principal drafter of the NACTTI final report for Congress and DOT in 2020.

Mathews joined the Association in 2014 after a 26-year career at Aviation Week & Space Technology magazine, where he rose to Executive Editor. There, Mathews wrote more than 17,000 articles, travelled to 114 cities in 38 countries and flew more than 40 distinct aircraft types, including the F-16, the L-39, the IA.63 Pampa, the C-17 cargo aircraft, Airbus A319, A320 and A380, and Boeing 737 and 777.

A lifelong train traveler with a deep-rooted vision for a robust national passenger train network within the U.S., Mathews believes rail can be an economic engine in the communities it serves, a potentially transformative mode in an ever-changing transportation landscape and the most environmentally responsible way to meet the transportation challenges of the 21st century. As a volunteer, Mathews served on the Amtrak Customer Advisory Committee for six years, including two years leading the ACAC as chairman.

Mathews was educated at New York's School of Visual, the State University of New York, The George Washington University, and Harvard University, and holds a certificate in pre-hospital medicine from GW as well as an ALB in Government from Harvard. His volunteer experience includes 13 years as a firefighter/medic with Fairfax County (Va.) Fire & Rescue, 12 years in search-and-rescue and disaster relief serving in a command role in the Civil Air Patrol (the U.S. Air Force Auxiliary), water-quality monitoring for the Citizen Science Institute, and the Prince William County Local Emergency Planning Committee (LEPC).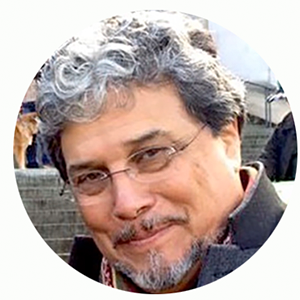 Luis Moscoso
Government Affairs Director, All Aboard Washington
Luis Moscoso is a former three-term former Washington State Representative, Vice Chair of the House Transportation Committee and co-founder of the Legislative Rail Caucus. Luis has over 20 years of experience in transportation, including as President/Business Agent of ATU 1576 with Community Transit, 5 years as Organizational Consultant on Community Transit's Executive Leadership Team, 2 years on the PSRC Transportation Policy Board. He is a former VP of All Aboard Washington, and has served as AAWA's Government Affairs Director since 2018.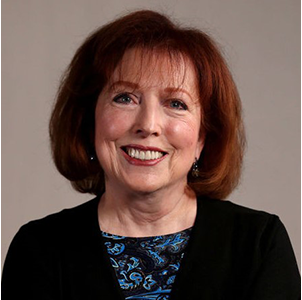 Meredith Richards
Board Chair, Rail Passengers Association
Meredith has a long history in rail advocacy and community involvement, including serving on the Charlottesville City Council and over 30 years involvement in public boards and commissions relating to transportation planning, municipal government, economic development and land use. She was the driving force in the creation of the Lynchburg Northeast Regional train on Virginia's US29 (Crescent) Corridor. The founder and chair of the Piedmont Rail Coalition, she mobilized political jurisdictions, businesses, institutions and citizens throughout the corridor in a successful campaign to bring Virginia's first state-supported intercity passenger train to the corridor.

As a member of the Virginia Governor's Commission on Rail Enhancement for the 21st Century and President of the Virginia Transit Association, Meredith began a career pf over twenty-five years of advocacy for public policies to advance passenger rail in Virginia, including dedicated state funding policies that culminated in Virginia's launch of a $4 billion program of passenger rail initiatives in 2019. She has served as President of the Virginia Rail Policy Institute for twelve years and is a former president and current co-chair of Virginians for High Speed Rail. She joined the Board of Directors of the Rail Passengers Association in 2020 and was elected Board Chair in 2022.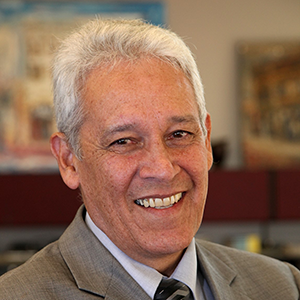 Phil Rico
Mayor, City of Trinidad, CO
My name is Phillip Rico and current Mayor of the City of Trinidad Colo. I'm in my 7th year as mayor. I served on the previous Southwest Chief and Front Rail Passenger Commission for 4 years. During my tenure I learned about passenger rail and the potential impact passenger rail can have on the I-25 corridor from Fort Collins to the N/Mexico Border. The City of Trinidad Colo. Is the sponsor of the current Rise Grant.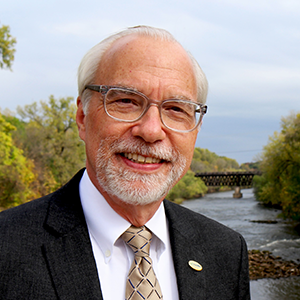 Scott Rogers
Vice President, Governmental Affairs, Eau Claire Area Chamber of Commerce
Scott Rogers is Vice President Governmental Affairs for the Eau Claire Area Chamber of Commerce. Before joining the Chamber staff in 2013, Scott was an active business member for more than a decade, serving on the Board of Directors, as Chair of the Governmental Affairs Committee, and was Volunteer of the Year in 2012.

At the Eau Claire Chamber, he is responsible for its advocacy efforts, serving as the eyes and ears of the business community and representing its interests at all levels of government. The Eau Claire Chamber is 5-star accredited by the US Chamber, with nearly 1200 investors employing over 35,000 people.

Scott holds a bachelor's degree in Agricultural Communications from the University of Illinois – Urbana, and is a graduate of the US Chamber of Commerce's Institute for Organizational Management (IOM).

He is on the advisory board of the Wisconsin Chamber of Commerce Executives, serves on the City of Eau Claire Housing Opportunities Commission, is Chair of the West Central Wisconsin Rail Coalition, and is Wisconsin's appointed private-sector representative on the Midwest Interstate Passenger Rail Commission.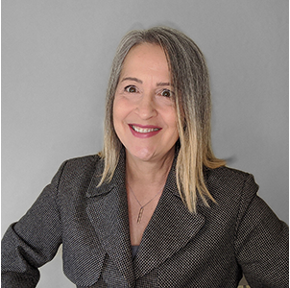 Laura Shabe
Senior Associate and Planning Market Lead, Cambridge Systematics
Laura Shabe recently joined Cambridge Systematics, Inc. (CS) as a Senior Associate and Planning Market Lead for the West region. With over 29 years of transportation planning and comprehensive multi-modal experience in the US and Canada, she has led major freight and passenger rail projects and programs through successive policy, planning, regulatory review, and operational analysis phases. Since leaving the public sector in 2015, Laura has worked closely with DOT's and rail and transit agencies as a trusted resource to develop and prioritize strategic investments to meet board and grant deadlines with an eye toward implementation. She has also supported the development of business cases for new rail corridors, the negotiation of interagency agreements, and has advised on governance structures that improve existing processes, operations on shared corridors and cross-jurisdictional coordination.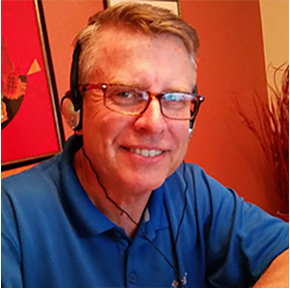 Mark Quam
Vice-President, All Aboard Wisconsin
Mark Quam is a Wisconsin resident and lives in Eau Claire, WI. He currently serves as vice-president for All Aboard WI. He has been active in passenger rail advocacy at the local, state, and national level. He currently serves on the West Central WI Rail Coalition board of directors and working to see passenger rail service implemented between Eau Claire and Minneapolis/St. Paul. Mark also serves as a Wisconsin Council Representative for the Rail Passengers Association. He also serves on the board of directors for All Aboard MN advocating for more passenger rail service in Minnesota and the upper Midwest. In addition to passenger rail advocacy, Mark has been a strong advocate for all forms of public transportation including transit. He currently serves as president of the Chippewa Valley Transit Alliance in Eau Claire and also serves as vice-president for the Wisconsin Transit Riders Alliance based in Madison, WI. Mark enjoys train travel and sees the value in connecting all modes of public transportation with passenger rail for a better connected America.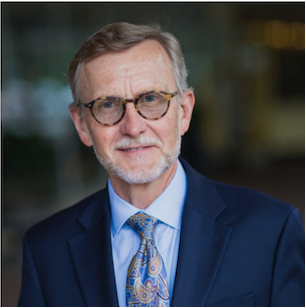 John Robert Smith
Chairman, Transportation for America
John Robert Smith is chair of T4America and policy advisor for Smart Growth America. He served for 16 years as mayor of Meridian, MS, whose Union Station, his signature project, is recognized as one of the best multi-modal transportation centers in the country. Having served as a mayor of a city with a wealth of late 19th century buildings, he worked with developers to restore those buildings, and is a strong advocate for historic preservation, believing that each community must respect its past and play to its strengths in order to develop and maintain a strong community identity. He helped define Meridian's role as a cultural center with the restoration of the Grand Opera House of Mississippi, the creation of the Riley Education and Performing Arts Center, and the selection of Meridian as the site for the Mississippi Arts and Entertainment Experience. Additionally, he secured $17 million in HUD HOPE VI funding to develop low- and middle-income housing.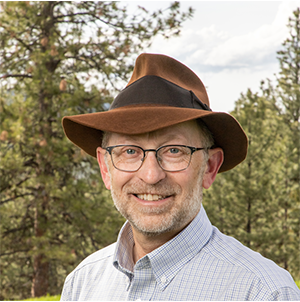 Dave Strohmaier
Chair, Big Sky Passenger Rail Authority
Dave Strohmaier serves on the Missoula Board of County Commissioners and also chairs the Big Sky Passenger Rail Authority and the Missoula Metropolitan Planning Organization's Transportation Policy Coordinating Committee. From 2006 to 2013, Dave represented Ward 1 on the Missoula City Council. Prior to his time in elected office, Dave spent 18 years with the Bureau of Land Management and U.S. Forest Service in a variety of roles. He also spent 13 years in the private sector as a public historian with Historical Research Associates, Inc. Dave is an outspoken advocate for sustainable transportation and passenger rail. In 2019, he spearheaded an effort to establish a regional rail authority through the southern tier of Montana, which culminated with the establishment of the Big Sky Passenger Rail Authority in the fall of 2020—the first regional passenger rail authority in Montana and the largest transportation district in the state.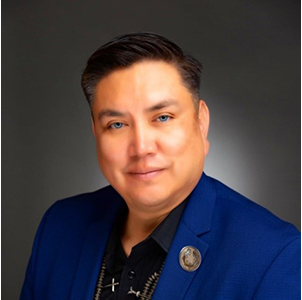 Arlando Teller
Deputy Assistant Secretary for Tribal Affairs, U. S. Department of Transportation
Yá'át'ééh, my name is Arlando S. Teller. My Navajo clans are Naasht'ézhi-Táchii'nii (Zuni clan adopted into Red-Streaked Forehead clan) born for Tó'aheedlíinii (The Water Flows Together clan). My maternal grandfathers are Tódich'ii'nii (Bitter Water clan) and my paternal grandfathers are 'Áshįįhi (Salt clan). I entered the aviation industry as the first Native American graduate from Embry-Riddle Aeronautical University. I interned with the City of Mesa, Falcon Field Airport and advanced in my career as an airport planner for the City of Phoenix's Aviation Department, later as the Aviation Management Intern for Phoenix Sky Harbor International Airport. These experiences encouraged travel before moving to Walnut Creek, California. I worked with transportation and multimodal projects as a transportation planner and tribal liaison for the California Department of Transportation. Returning home to the Navajo Nation in 2009, Arlando served as Senior Transportation Planner for the Navajo Nation's Division of Transportation, promoted to Program Manager for the Department of Airports Management and eventually promoted to Deputy Division Director. I was elected in November 2018 to February 2020, serving as State Representative for District 7 in the Arizona House of Representatives. I sat on the Transportation Committee, Land & Agriculture Committee, and the Vice-Chair for Indigenous Peoples Caucus, member of the Aviation/Aerospace Caucus and represents as Co-Chair for the Arizona Aerospace Association. Additionally, Teller serves on the following study committees: Missing and Murdered Indigenous Women and Girls as well as Special Education Weights and Funding for Gifted Pupils. I am honored to serve the President and Vice-President of the United States as the Deputy Assistant Secretary for Tribal Affairs for US Department of Transportation since February 1, 2021.

Sen. Jon Tester
U. S. Senator, Montana
U.S. Senator Jon Tester is a third-generation Montana farmer, a proud grandfather, and a former school teacher. He is the Chairman of the Senate Veterans Affairs Committee and Chairman of the Senate Appropriations Subcommittee on Defense. He also serves on the Senate Banking Committee, the Senate Commerce Committee, and the Senate Committee on Indian Affairs. Jon and his wife Sharla still farm the same land near the town of Big Sandy, Montana that was homesteaded by Jon's grandparents in 1912.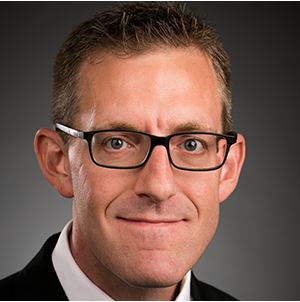 Jim Tylick
Assistant VP of Passenger Operations, BNSF Railway
Jim Tylick was named assistant vice president, Passenger Operations, for BNSF Railway in April 2021. In this role, he is responsible for operating and capital planning, administration and safety management for all commuter rail service operating on the BNSF network. He previously served as assistant vice president, Merchandise Service Design, for BNSF Railway since March 2019.

Jim first joined BNSF in 2007 as a trainmaster in Lincoln, Neb, and then soon took a similar role in Omaha, Neb. He would later move into other Transportation management positions with increasing responsibility in Kansas City. In 2015, Jim moved to San Bernardino where he served in superintendent roles prior to serving as general director, Transportation, in Denver, Colo., with the Powder River Division.

Education
Bachelor of Science, Northeastern University. Supply Chain Management and Marketing

Affiliations/Community Involvement
Front Range Passenger Rail District, ex officio Board Member
Big Sky Passenger Rail Authority, ex officio Board Member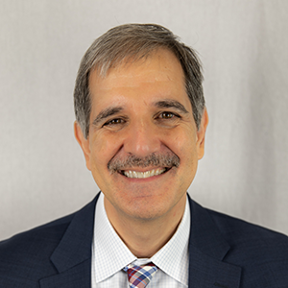 Leo Wetula
Build America Bureau, U. S. Department of Transportation
Leo Wetula is Project Development Lead in the U.S. DOT's Build America Bureau, where he provides technical assistance to project sponsors on Federal funding and financing for intercity passenger rail and TOD projects. From 2019-2020, Leo served as a Mansfield Fellow in Japan where he was sent to foster relations between Japan and the U.S. and learn about how transportation infrastructure in Japan is developed, financed, and delivered.

Previously, Leo was a senior transportation analyst in the FRA's Office of Program Delivery, where he served as Regional Manager for the Northwest and Mountain Regions and as FRA's liaison to the TIGER (now RAISE) grant program. As Regional Manager, Leo managed a portfolio of federally funded projects, including the $800 million Pacific Northwest Rail Corridor Program in WA State.

Before joining FRA, Leo worked as a policy analyst at the U.S. DOT's Volpe Center in Cambridge, MA, conducting research and analyses on various facets of intercity passenger transport, both air and rail. Prior to entering Federal service, Leo managed air service development at Cleveland Hopkins International Airport where he also oversaw initiatives related to improving airport competition and financial sustainability.

Leo holds a J.D. from the Cleveland Marshall College of Law, an MBA in management from the International University of Japan, and an M.A. in International Relations and Economics from the Johns Hopkins University School of Advanced International Studies (SAIS).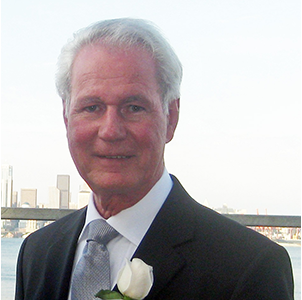 Gary Wirt
Vice President, All Aboard Washington
Gary Wirt is retired from the U. S. Department of Transportation, Federal Aviation Administration (FAA) . During his 35 year career at FAA, Mr. Wirt held management and policy making positions relating to flight operations at FAA Headquarters Washington D.C. and managed FAA operations at several locations domestically and internationally. Mr. Wirt holds an Airline Transport Pilot Certificate. His Congressionally mandated duty with FAA was to "foster and promote" the growth of aviation. Now, he perceives his duty to "foster and promote" the growth of passenger rail.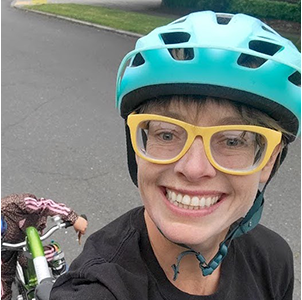 Anna Zivarts
Disability Mobility Initiative
Anna Zivarts is a low-vision mom and nondriver who was born with the neurological condition nystagmus. Since launching the Disability Mobility Initiative (DMI) at Disability Rights Washington in 2020, Anna has worked to bring the voices of nondrivers to the planning and policy-making tables. Through DMI, Anna has built a nondriver storymap, compiled the expertise in these stories into a groundbreaking research paper and launched the #WeekWithoutDriving challenge for elected leaders to understand what it's like to get around without driving themselves. Anna represents disabled nondrivers on the Washington State Active Transportation Council, Autonomous Vehicle Work Group and Transit Demand Management Executive Board, and currently serves on the National Safety Council's Mobility Safety Advisory Group. Anna received both her masters and undergraduate degrees from Stanford University.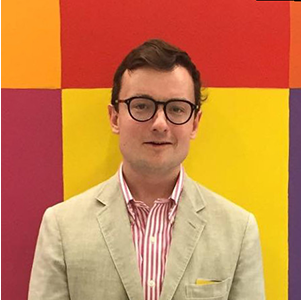 James "Abe" Zumwalt
David Evans and Associates, Inc.
James "Abe" Zumwalt has worked to contextualize transportation alternatives through economic analysis, while fervently putting his findings into practice personally by using rail, bike, transit and ferry options at every opportunity. His prior experience includes working as a transportation economist with R.L. Banks & Associates (RLBA) and as the Director of Policy Research for the Rail Passengers Association to strengthen political coalitions to support diversified multimodal governmental transportation investment. He has worked with Class I railroads, short line railroads and equipment owners, international private railroad operations firms, elected officials at federal and state levels, local charity groups and individual advocates.